X Team is Dedicated to Top Quality Home Services
X Team is rapidly becoming the leader in the home service industry. We lead the way in the development of technology, education, products and services for homes and businesses. We are a family-oriented business founded in Texas and dedicated to excellent customer service and high quality long-term solutions. No matter the season you can rely on our X Team family to deliver affordable solutions for all types of repairs and improvements in your residential or commercial location.
You make one call and we do it all.
Our Founders and Our Commitment
X Team International, Inc. was founded by Don and Tammi Hudson in Keller, Texas. We believe that helping people and developing our X Team family both personally and spiritually are the cornerstones of our success.
We are committed to providing quality work and doing our very best each and every day when we perform our services. We value teamwork and believe in continued education and adaptability to new technology and methods to improve and advance our business, our team, and the ways we can help our customers.
X Team's mission is to provide top quality services for every job we do, no matter how small or large, and even for the most difficult situations. We also strive to educate the home or business owner about their property and what we find in our detailed inspections. And we aim to educate the general public about structural issues, solutions, and prevention and about wildlife and pest issues, interventions and prevention.
Our goal is to take the stress out of dealing with home repairs and save you time and energy. You make one call and we do it all. Our team of highly trained and experienced professionals are dedicated to understanding what you need and getting the job done right the first time.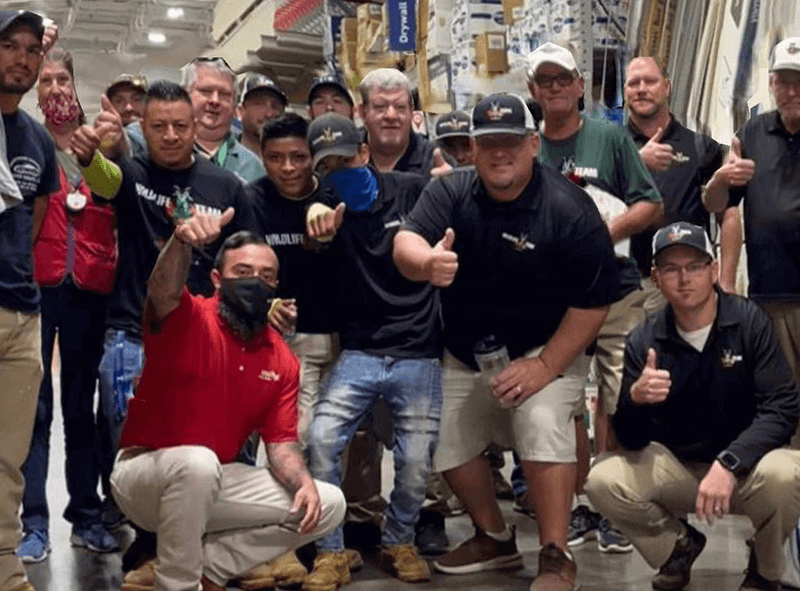 Choose Us For Your Home Or Business Services
When it's time to check off the items from your to-do list, leave it to the professionals to do all the hard work. At X Team, we understand how much you care about your home or business. We serve as your home's ally to ensure you get the most from your investment. X Team will save your time and energy for the things that matter most.
Let us put your repair, maintenance, and remodeling concerns to rest. With our training, skill, and personalized approach to service, taking care of your home improvement projects is a simple and hassle-free experience.
X Team International, Inc.
Our corporate office is located in Keller, Texas. We have several franchises in Texas, Oklahoma, Michigan, Ohio, Tennessee, and New Hampshire. Each location is an independently owned and operated franchised business in the X Team International, Inc. system, serving customers and providing services and products under one or more of our registered trademarks. See the map for a location near you.
Franchise Business Opportunity
Franchise territories are available in many areas of the United States. See our Franchise Opportunity link for more information or contact our corporate office.
Financing for home services is available through third parties
Project: Repair or Partially Replace Wood or Fiber-Cement Siding
Did a very good job. Very professional and pleased with the work they did.
Rick K., North Richland Hills, TX